Contact us for a FREE estimate today! Local (509) 943-4604 or Toll-Free (866) 858-8161 Email: info@artistictreeworks.com
Howard Madsen is considered by many to be the foremost authority on Arboriculture in Southeastern Washington
International Society Arboriculture (ISA) Member since 1985.
International Society Arboriculture (ISA) Certified Arborist since 1997; Certificate #PN-0750
President, Mid-Columbia Community Forestry Council; 10th term
Private Arborist Designate, Washington Community Forestry Council; 1997-2003
Licensed Arborist since 1978, and servicing the Tri-Cities area since 1984.
Born Richland 1951. Attended Richland Schools and Dixie Community College in St. George Utah.
With a partner Howard started Professional Tree service in 1980. The service involved everything having to do with plant and tree systems.
In 1984, Howard returned to Richland, Washington and established Artistic Treeworks.
In 1985, he became member of the Northwest chapter of the International Society of Arboriculture. He has remained current with trade journals and has attended yearly training conferences and tree education workshops.
In 1989, Howard entered the Arborist certification program and was certified as an Arborist in 1997. His certification has remained current since then. This has required him to complete at least 30 hours of continuing education in the field of Arboriculture every 3 years. He has exceeded this requirement each time. Prior to his ISA membership, he attended many ISA Conferences and tree education and workshop classes.
Howard has also participated in over 8 hours of education and training from
Dr. Alex Shigo
, considered the world's foremost Tree Biologist.
Since 1992, he has been an active member of the
Mid-Columbia Forestry Council
, and has served as president since 1998.
As a member of the Washington Forestry Council, Howard was designated by
Jennifer Belcher
, Commissioner of Public Lands, to serve in an executive advisor position to the Washington State Lands Commissioner and to the Washington State Department of Natural Resources. The first term was in the "At large" designation and the second term was in the "Private Arborist" designation.
Howard was on the planning committee for the 1998 ISA
Y
early Training Conference and served on the
Washington Community Forestry
Program Hosting committee for the American Forest Conference.
---
---
The Artistic Treeworks Team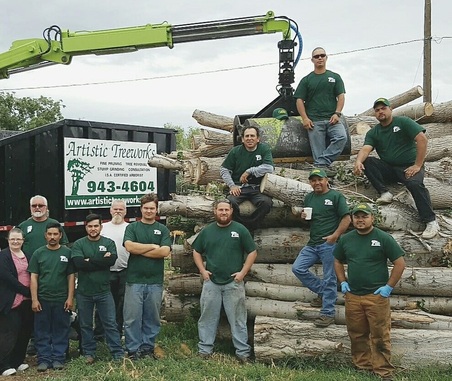 Office Staff:
Business Manager; Debbie
Bookkeeper; Kristine
Tree Crews:
Crew Leader; Christian
Crew Leader; John
Climber/Tree Pruner; Robert
Climber/Tree Pruner; Gerardo
Climber/Tree Pruner; Ken

Climber/Tree Pruner; Roman
Climber/Tree Pruner; Andrew
Groundsman; Adalberto
Groundsman; Jordan
Groundsman; Ruben
Machine Operator; David
---
---
​Testamonials
---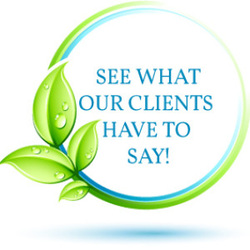 City of Pasco
:
"I would like to recommend Artistic Treeworks for their fine worksmanship...""Super happy. I used another tree company and regretted it. Artistic came in and cleaned up their mess, and I've used Howard and Artistic on several projects since. Everyone on Artistic's crews are knowledgeable, whereas other companies might only have one guy with experience."
-Joe Lane
The Church of Jesus Christ of Latter-Day Saints
:
"We have had Artistic Treeworks take care of the large trees on twenty-eight of our properties for years now..."
Windermere Commercial Real Estate
:
"I have found Artistic Tree Service to be extraordinarily competent.."
City of Grandview
:
"I am very impressed with his knowledge..."
​
Ziegler Investment Group:
"...his work is far above anyone else..." "This is the 3rd time I have used Artistic Treeworks. I am totally pleased with the work & the workmanship of the crew. They are wonderful. Every move counts—it's like watching ballet. I am very pleased."
- Ginger Anthony
"Your crew was extremely professional. I appreciate it! In this day & age it is refreshing to find companies that still uphold high customer standards. Keep up the great work!"
- Teresa Arend
"ARTISTIC TREE WORKS! Called them on a Saturday morning about our broken tree branches. 20 minutes later they were here, setting up and cutting down all the dangerous parts, plus some extra overhanging branches. Thunder, lightning, pouring rain... We've used these guys many times and never been disappointed. Very competitive bids. If you ever need some tree work done...these are the guys to call."- Julie Froehlich

"Your crew was terrific! I was surprised at how well they took care of our new sod & how well they cleaned up after the job! Great job! Thank you..."
- Valerie Baemmert
"I was very pleased with your prompt, courteous and professional services. I would definitely recommend Artistic Treeworks to others."
- Don Baker
"These people are great! These are not people who "cut down trees". We were able to save all but one of our old, old trees and we are grateful. The crew was courteous and respectful of our property and us, as well as that of our neighbors. We highly recommend them!"
- Jim & Nancy Davidson
"Christian was a conscientious manager of his team! We are pleased with the quality of work that was performed, as well as the clean-up. Team worked together in a professional manner."
- Marilynn Baker
"We've used Artistic Treeworks before and always have been pleased with their work! Wouldn't use anyone else...Howard's crew continues their fine work!"
- Dale & Kathy Bartholomew
"Crew was wonderful—efficient, polite & impressive. They did great work. I will recommend them to anyone who needs tree work in the future."
- DJ at Basin City Water
"We've had you remove trees twice & both times your job was as promised. Also, you did a good job pruning our crabapple trees. Yours is a respected name for tree care."
- Pete Baumann
"Thank you so much! Your crew did a beautiful job again and left it very clean. Your crew was very pleasant and courteous. Artistic Treeworks is the best pruning service we have ever had. Thank you again!!"
- Donna & Rodney Bechtol
"Howard, I must tell you that your crew was outstanding! Not only were they friendly & professional, but the "clean up" was so nice, you couldn't even tell they had been here. I will always use your business in the future. Thanks Howard!"
- Penny Brown
"Great work, at a great price."
- Cindy Bullock
"You have done work thinning trees for us over the years and have highly recommended you to many. You are definitely "4-star"!"
- Janice Campbell
"Howard was great in explaining work to be done. Christian and his crew did a great job and were so nice to work with on this job. Thanks for the great job (tree removal and trimming)."
- Chet & Valeree Canode
"Very expertly & professionally executed job. They [the crew] were fascinating to watch (I think the whole neighborhood enjoyed the show!)"
- Jared Clifford
"Great response time, as usual. Trees look gorgeous, and the team was a pleasure to work with, and they all worked so very well together! Thanks!"
- Terry Coleman
"Thank you for your speedy response—2 days after initial estimate from Howard, the crew arrived and did the work. My compliments to professional crew, and thanks for the excellent cleanup. Once again, all exceeded my expectations..."
- Andrea Currie
"I was extremely impressed with the care that was taken to protect the existing landscaping, both during the tree removal and during the cleanup. Please thank the guys again for me, for such a great job."
- Sue Decker
"Have used many times before. I know whatever I ask will be done the way I want."
- Mildred Deen
"Thank you for the hard work on one of the hottest days of the summer. The crew was very courteous and asked questions and took direction as needed. Clean-up was also very complete. Looks fabulous—Thanks again!!"
- Andrea & John Deskins
"I called for an estimate on Friday—job completed on Monday, including grinding the stumps. Amazing!"
- Sharon DeWulf
"I was very pleased that the crew leader (Christian) listened to me when I explained about saving the lower limbs for kids to climb. He also took time to show me the cable system. Good work!"
- John Dorian
"The job was done very professionally and I am satisfied with the way the tree looks and the crew's conduct and efforts to please me."
- Laura Eder
"I was not able to be home when the men came by but knew the work would be done to my satisfaction regardless. I always receive very professional work!"
- Karen Gardner
"The usual fantastic job, fabulous results! Second time we've used Artistic Treeworks and would highly recommend them to anyone wanting a good job done."
- Roger A. Hankel, Sr.
"Everyone we dealt with to remove our trees were very very very nice and professional, including the secretary I talked to numerous times. She went out of her way for us and managed to work us in on a Saturday. Thanks again to everyone."
- Roy & Mary Heid
"I have had tree service done by other companies in the Tri-Cities. But none equal the work done to my trees. Your guys did an awesome job. The pruning was great. My future tree maintenance will be done only by your company. Thank you for being an A+ business. They are hard to find in these current times."
- Brian Homes
"Very happy with 'facelift' to yard. Crew was excellent and did a great job. Even the neighbor commented on how nice it looks!"
- Ann Hostetler
"Totally satisfied. Your guys are very good! They reminded me of a safety concern, a problem developed (an unknown sprinkler line passing through the root ball). Your guys dealt with the problem in a professional manner."
- David Hunter
"Once again, the excellent work we've come to expect from Artistic Treeworks. The crew was excellent, work outstanding, and the great job of cleanup was awesome. I would highly recommend Artistic Treeworks to anyone interested in tree care."
- Tracy Ikenberry
"Your crew is highly professional, skilled and good people to work with. They work VERY efficiently safely and take care to minimize impacts on our plants and property. They cleaned up the site too! Happy to work with you again!"
- Dennis Kreid
"Your crew did an excellent job of pruning those trees. They also were very exacting in clean up. Great job and very good workers, professional."
- Jeanne Johnson
"Your crew was extremely friendly & courteous. They were quick & very professional. My yard looked great afterwards. Thank you for a job well done."
- Nita Kirk
"We've used Artistic Treeworks several times and we've always been delighted. The crew is great and the trees always look so good when the crew is finished. Thank you all!"
- Dennis Kreid
"I especially appreciated the extra effort to leave the work area so clean after the work was done. Verifying that the sprinklers worked as before was something I would not have thought of & added a measure of confidence that all the other details had been addressed."
- Dianne MacDuff
"Very impressed with knowledge about trees and EFFICIENT workmanship. I've told others about you and will have you do work for me again. Thank you."
- Sharon McDaniel
"Artistic Treeworks trimmed our huge maples a few years ago. We wouldn't have any other company work on our trees!"
- Bill McKenna
"Repeat customer—always pleased. The crew leader was very responsive to requests, and did a great job."
- Mikal & Janet McKinnon
"We have used Artistic Treeworks on several occasions over the years. Wouldn't have anyone else."
- Phyllis P. Miller
"Both the "stump grinding" crew & the "tree trimming" crew—very nice and did a good job."
- Marion Morey
"The tree looks great. The crew did a fine job. I also appreciate the cleanup & the care taken not to damage the other landscaping/underground sprinklers. They were courteous & professional. Thank you."
- Richard Nordgren
"I'm a longtime customer—Howard has always done an excellent job for me. Tony and I recommend this business whenever someone needs tree work—without hesitation."
- Susan Paysse
"You & your crew did a really outstanding job from estimate to tree removal and cleanup!"
- Jeannie Polehn
"Artistic Treeworks has been doing our pruning for many years—we always look forward to their great work. Thanks!"
- Martin & Valerie Rankin
"The crew was extraordinarily professional, friendly, and polite. They were a great pleasure to work with."
- Judy Reed
"Crew was friendly & courteous. Did a great job under difficult conditions (very windy) & cleaned up all the debris. Tree looks great."
- George Richmond
"Very happy with work that was done—your staff and crew are excellent—thanks for honoring the 15% discount even after I accepted the bid without—shows honesty & integrity—and GREAT Customer service!"
- Pati Roberts
"This company is great! The crew are professional and polite.The job was done well and the cleanup was outstanding. Our back yard now looks like a park instead of a jungle. I wish I had taken before and after pics because the difference is amazing! Thanks Howard and all the guys for a super job."
- Launa Roohr
---